Reserve Deputies
Reserve Deputy Michael Smith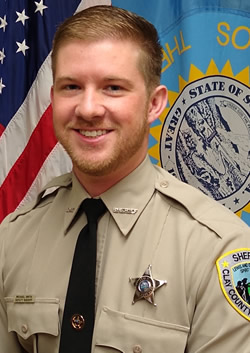 Michael Smith began his career as a Part Time Jailer at the Clay County Jail while attending the University of South Dakota in 2010.  This experience along with his education at USD made him an excellent candidate for promotion to Deputy Sheriff in 2012.  Michael is originally from Belgrade, Montana but now lives in Vermillion with his family. 
Reserve Deputy Matt Olson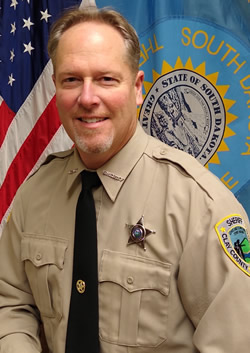 Reserve Deputy Matt Olson is a life long resident of Clay County and graduated from Vermillion High School in 1989.  He attended Southeast Vo-Tech in Sioux Falls, SD in the heating and cooling field.  He farms in rural Clay County and sells real estate part time.  He began work at the Clay County Sheriff's Office in 1997 as a Reserve Deputy.  In his time away from work, he enjoys spending time with his wife and four children doing many outdoor activities including camping, hunting, boating, and snowmobiling.
Reserve Deputy Shawn Fick